Music
Every child a musician
Music plays an important part in the life of The Stoke Poges School and children have access to excellent provision through our specialist teachers.
In our purpose-built music room, the children have the opportunity to create and perform. Every child learns to play a musical instrument; in Year 3 we play the recorder, in Year 4 the ukulele and in Year 5, the pBone, a plastic trombone, lighter than its brass cousin.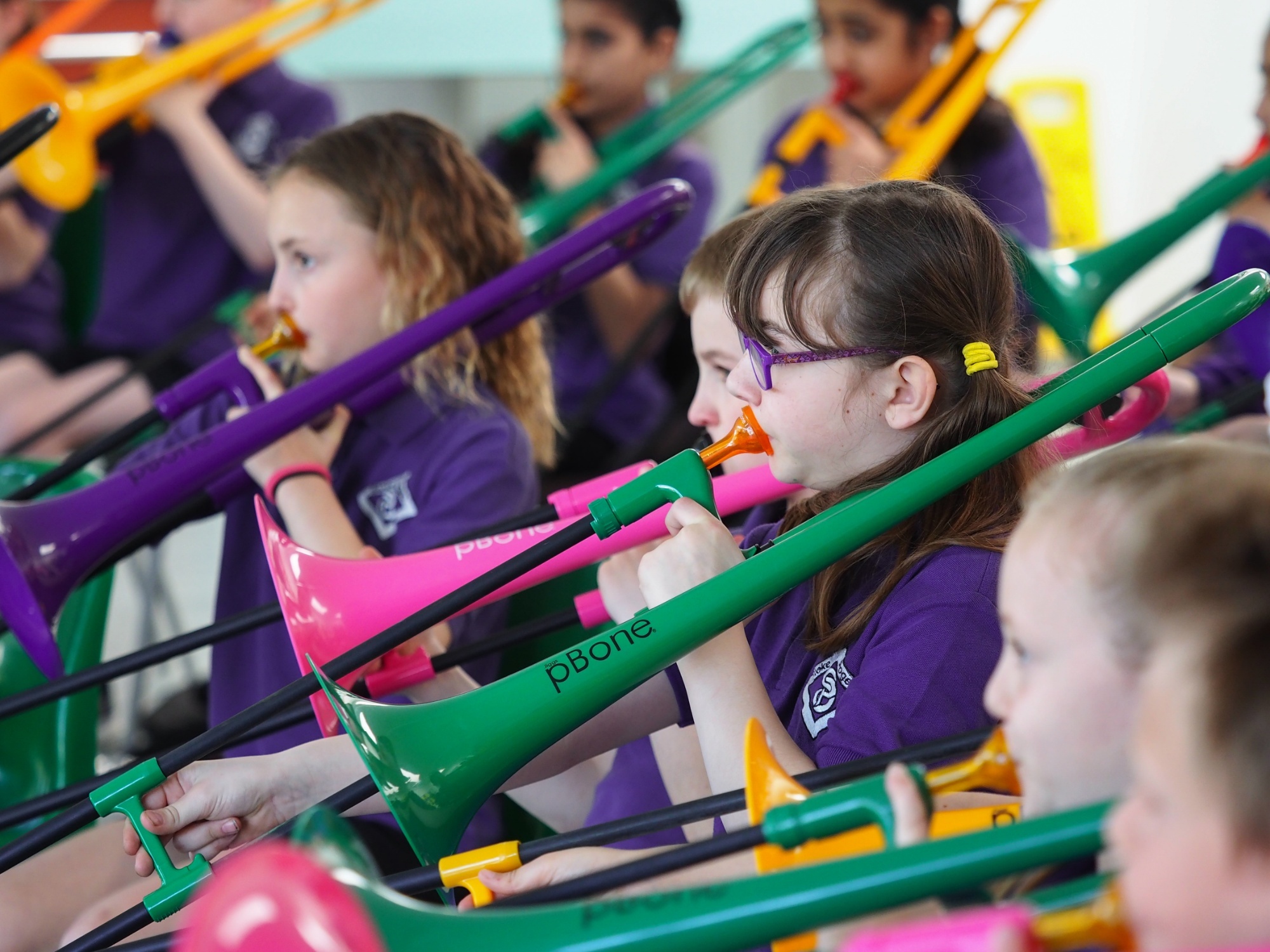 Singing plays a big part in school life, with a singing assembly for each key stage every week. About a quarter of Key Stage 2 children sing in the choir, one of several lunchtime music clubs. The choir is in much demand at Christmas time, singing at village Christmas lunches as well as the Upper Key Stage 2 Carol Concert at the local church.
We have four visiting instrumental teachers from Amersham Music Centre, teaching violin, woodwind, brass and guitar. Our children are encouraged to attend the local music centre's ensembles and we run our own lunchtime music groups. We have a ukulele club and guitar group, as well as a recorder club and a Key Stage 1 music club.
Orchestra
The school orchestra meets before school and has about 20 members. The children play pieces arranged by our specialist music teacher, suited to individual players' needs. The orchestra puts on a Summer Term concert, which is the highlight of the musical year. The concert showcases all the other music clubs too, as well as solos and small group items.
Performing in school and at Wembley Arena!
We are committed to giving our children the opportunity to perform. Lower Key Stage 2 children put on a musical performance in the Spring Term, and Foundation Stage and Key Stage 1 produce a beautiful nativity play. We like to perform in larger venues too; the choir takes part in a giant singing event at Wembley Arena every year. We always participate in Music Centre initiatives and were lucky enough to take our Year 5 pBone players to the Royal Albert Hall in 2017 and the choir in 2019.