Emotional Literacy Support Assistant
We are very pleased to introduce Mrs Clare Shearer as our new ELSA (Emotional Literacy Support Assistant).
What is an ELSA?
An ELSA is a specialist teaching assistant with a wealth of experience of working with children. ELSAs are trained and regularly supervised by Educational Psychologists. An ELSA helps children to feel happy in school, enabling them to reach their educational potential.
Main Purpose of the Job
To support children with emotional and behavioural difficulties to enable them to effectively access the curriculum.
To support and encourage a learning environment throughout the school which allows children to acquire and develop emotional literacy skills.
To support children to make progress in learning through the delivery of specific interventions.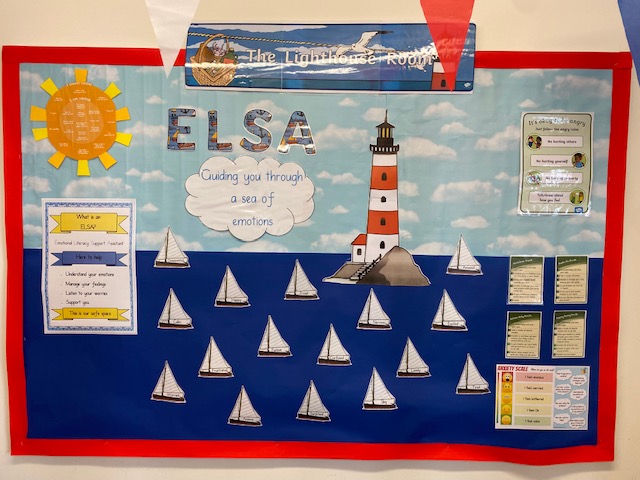 Through individual or group sessions, children are given an opportunity to build their emotional development to help them cope with life's challenges in our Lighthouse room, such as:
Loss & Bereavement

Emotional Literacy

Self Esteem

Social Skills

Friendship Issues

Relationships

Managing Strong Feelings

Anxiety

Bullying

Conflict

Emotional Regulation

Growth Mindset

Social Stories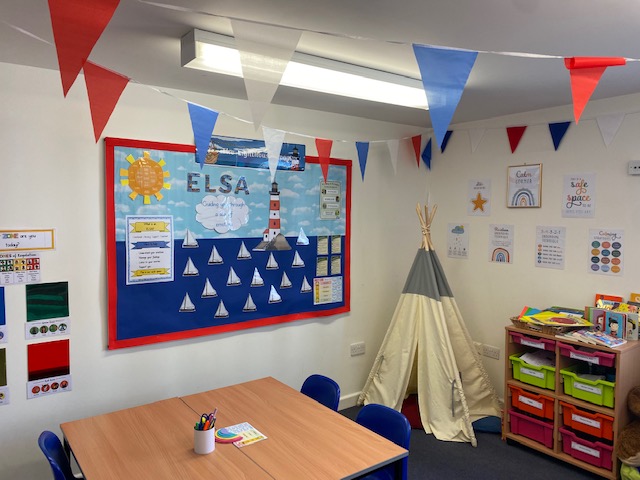 Please contact Mrs Shearer through the school office if you feel that your child would benefit from her help.