Fred's Blog - Paws for Thought
18th January 2023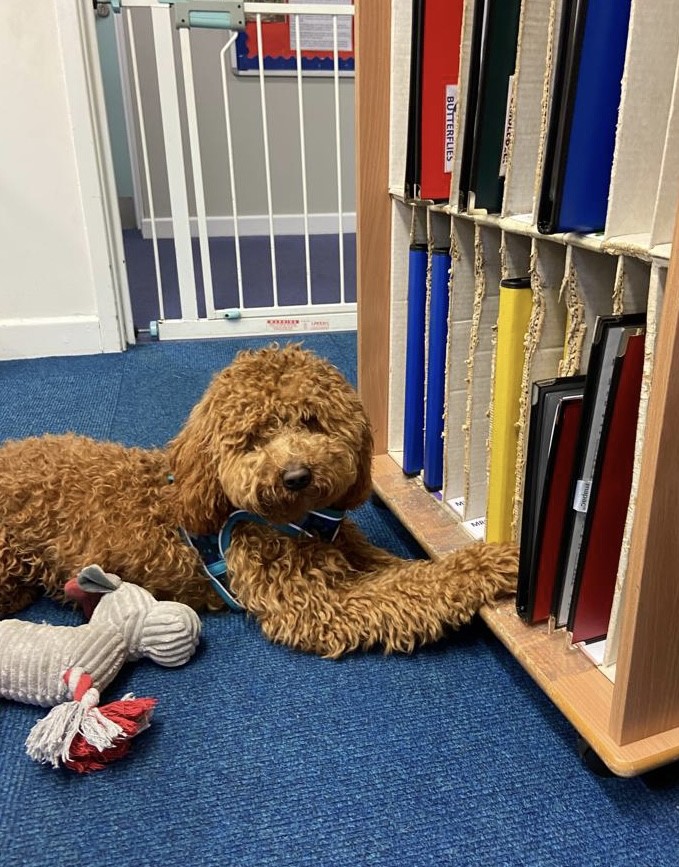 Happy New Year everyone!
Every new month comes with something new for me to learn. Apparently, January is a time for a fresh start, to think about what's important to you, and to make plans. I've heard that some people set themselves goals for the year ahead; these are called New Year's resolutions.
Did you know that the ancient Babylonians are said to have been the first people to make New Year's resolutions, about 4,000 years ago? They were also the first people to celebrate the start of the new year, which a lot of us still do today.
I've had a think, and I've decided that in 2023, I will learn to be more resilient. Being a puppy still, means that I miss being away from my special people, even for a short time, but I'm learning that if I have patience and courage, being on my own isn't so bad after all. My special people always come back and give me a cuddle, so I shouldn't worry.
Trying something new can be tough, but with resilience and hard work, we can all reach our goals.
Why don't you set yourself a New Year's resolution and see what you can achieve in 2023?
16th December 2022
What an amazing few weeks it's been in school! I've been learning all about Christmas.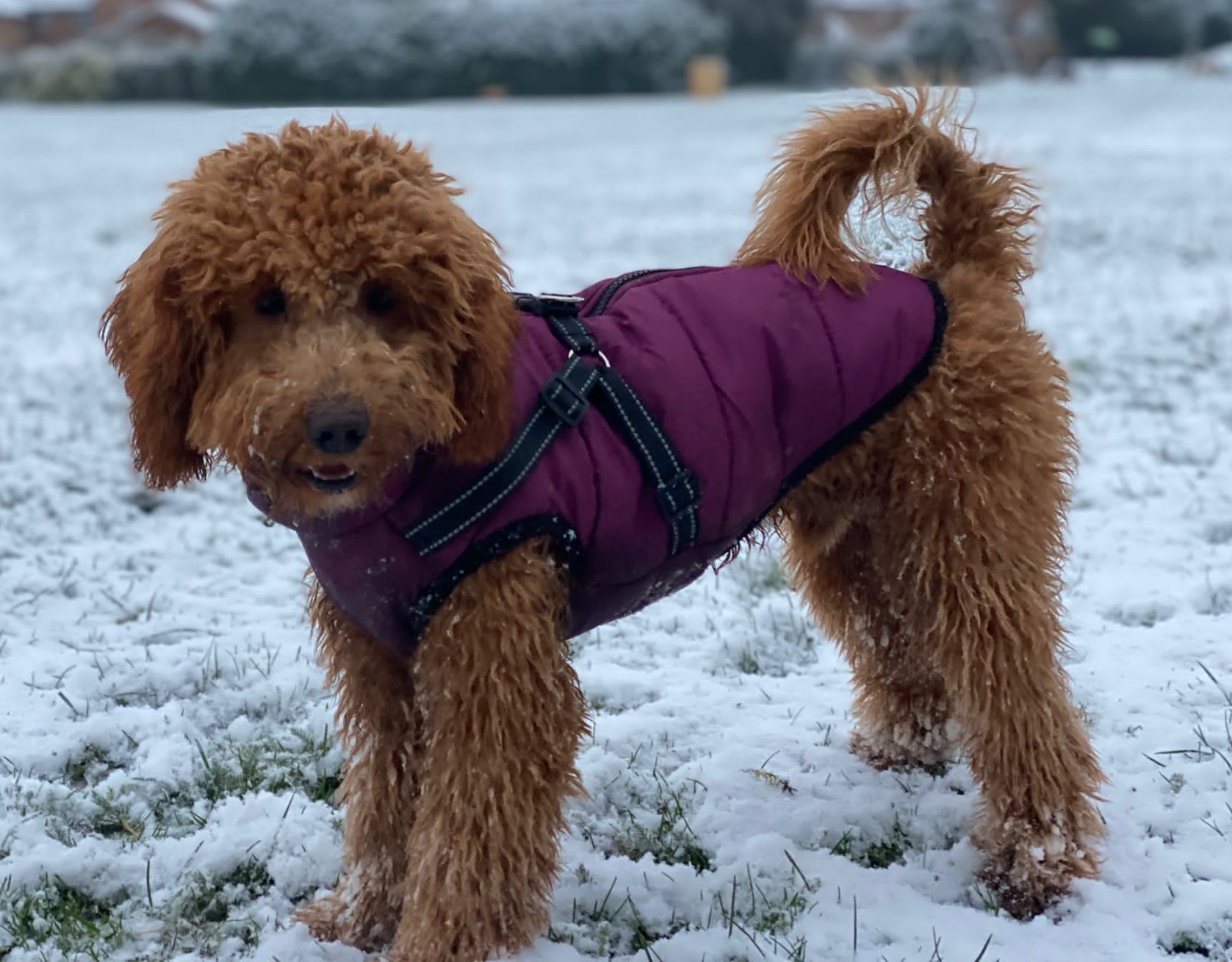 It seems to me, that Christmas is a time for happiness and kindness. The school is sparkly with decorations and the children have been making everyone smile with their singing and dancing. Did you know that singing out loud releases feel-good hormones called endorphins that make you feel happy and positive? No wonder Ms Frank is always smiling!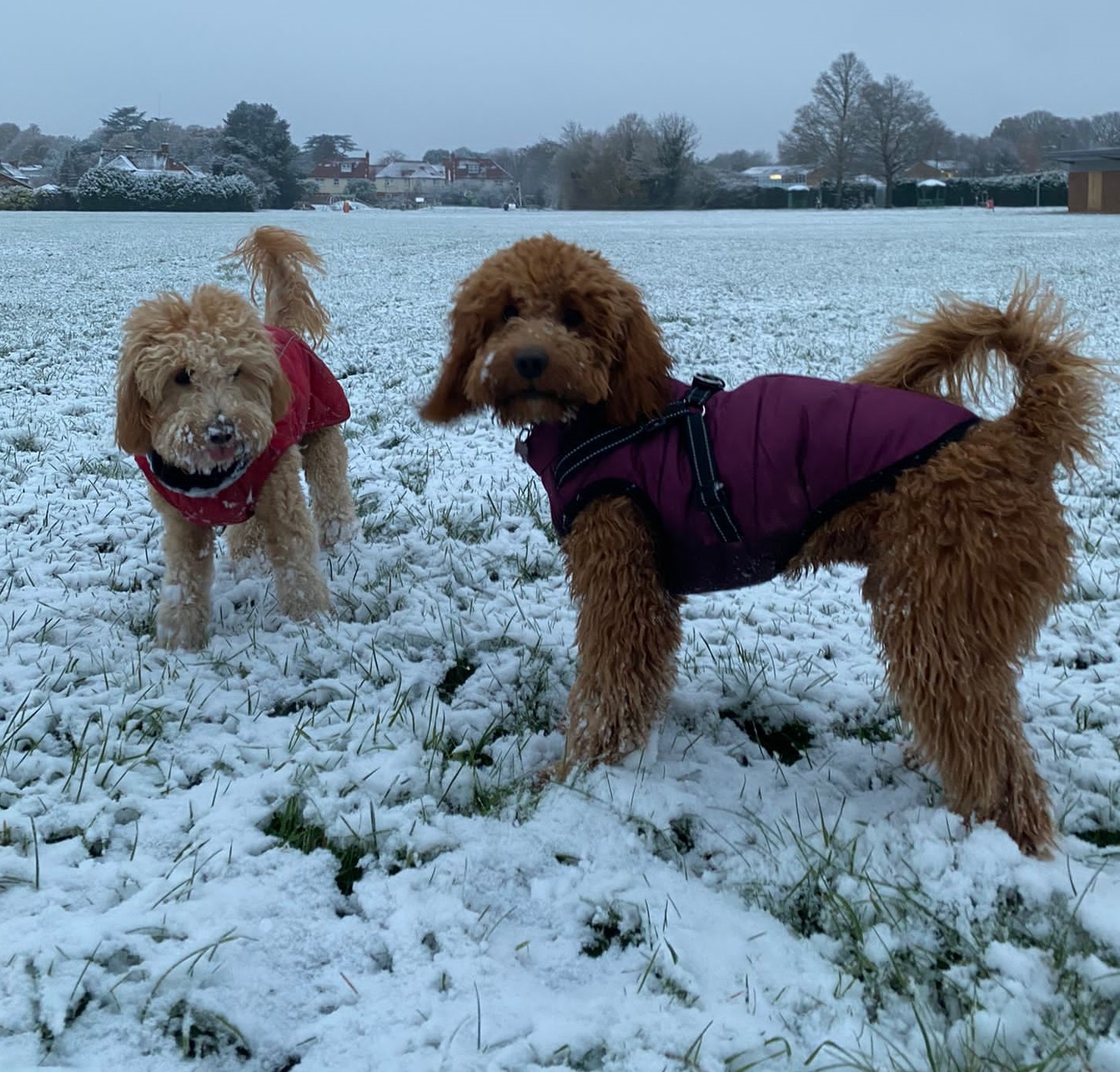 I'm very lucky to be staying with Mrs Picot and her family, during the Christmas holiday, which means that I get to spend lots of time with my best friend Myla. When we woke up on Monday morning, everything outside had gone white and Mrs Picot told us that it had snowed. Did you know that snow is formed when temperatures are low and there is moisture in the atmosphere in the form of tiny ice crystals? Well, whatever it is, we had a lot of playing in it and so did the children at school.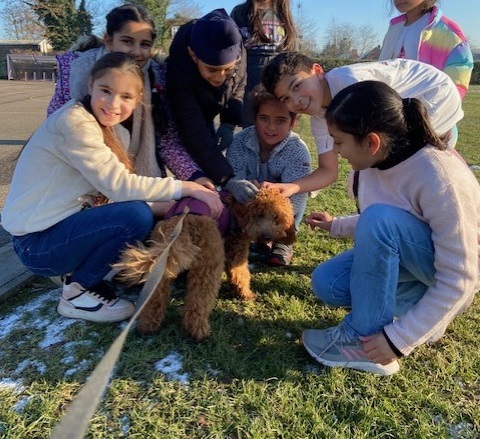 This week I received my first ever Christmas present, which I loved unwrapping. Thank you, Autumn and Elliott for my red bandanna.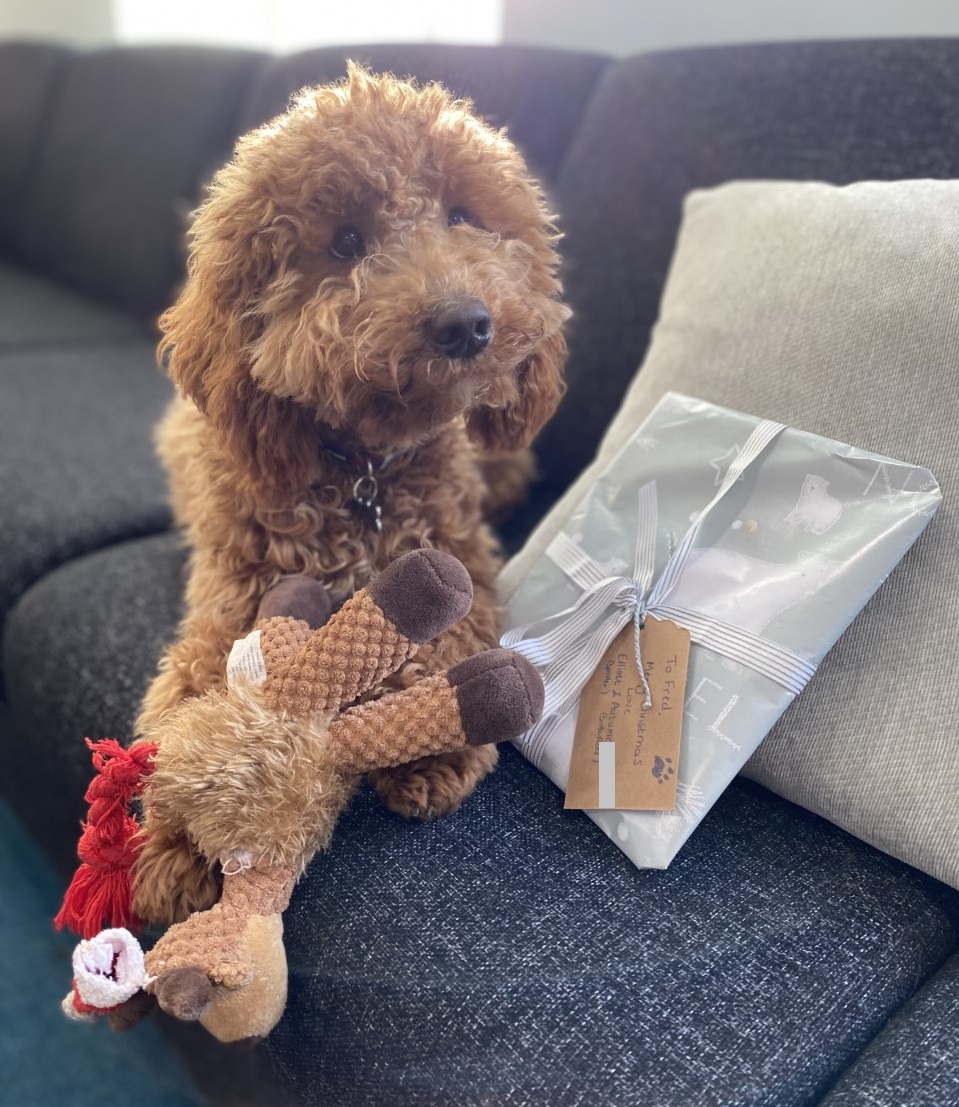 And now it's nearly the end of my first term at SPS and it's time for everyone to have a rest and be with the people they love. I hope you all have a lovely Christmas, I know I will.
1st December 2022
What a busy day! As part of their duties, the prefects took me for a walk at lunchtime. It was a bit chilly, but we had a great time. Did you know that although puppies, like me, are little bundles of energy, we usually sleep 18-20 hours a day? I think I deserve a nap!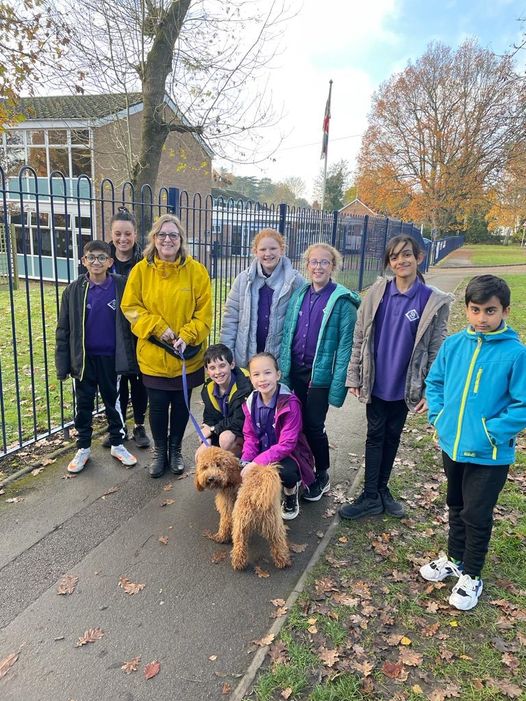 On inspecting the school this morning, I noticed that classrooms were looking a bit different. There were trees inside! Apparently, all this excitement is over Christmas, which I've never experienced before. Further investigation is definitely needed.
29th November 2022
I was on my best behaviour this morning to welcome lots of prospective parents to our school; I even had my fur brushed! The prefects were brilliant at leading the tours, while I stood guard at the STEAM Cabin with Mrs Sheehan, ready for her to answer lots of questions about STEAM learning. Although the cabin isn't quite finished, the visitors seemed really impressed by it.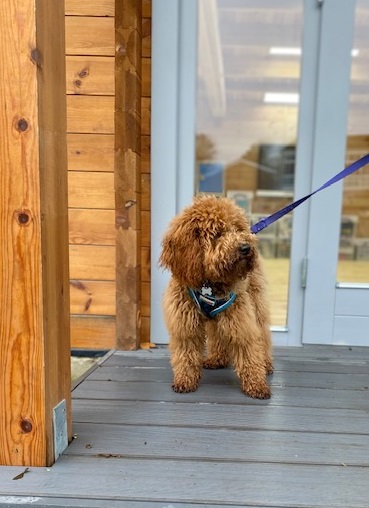 25th November 2022
Look at all the yummy goodies our children have been bringing in for our local senior citizen's hampers! Kindness is one of our school values and at Christmastime, it's important to spread a little love, kindness, and joy, especially to people who are on their own.
Can you help me to fill more hampers? We need Tea/Coffee, Biscuits, Sweets, Chocolates, Mince Pies, Savoury treats, Toiletries, Puzzle/Crossword books, Christmas Puddings, Christmas Cakes and anything else you think would be a nice treat.
Let's show people how much we care and help make Christmas a happy time for everyone. Woof, woof, Fred. x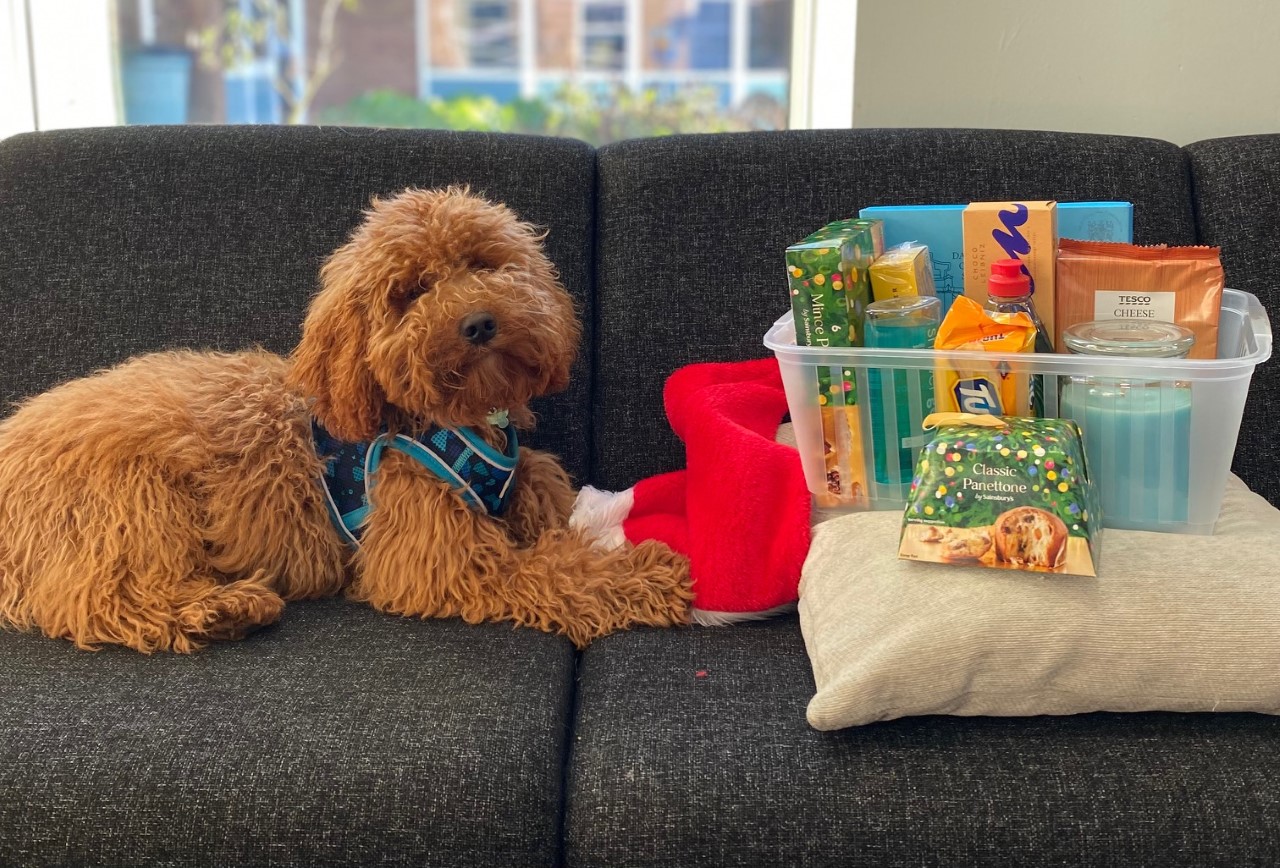 24th November 2022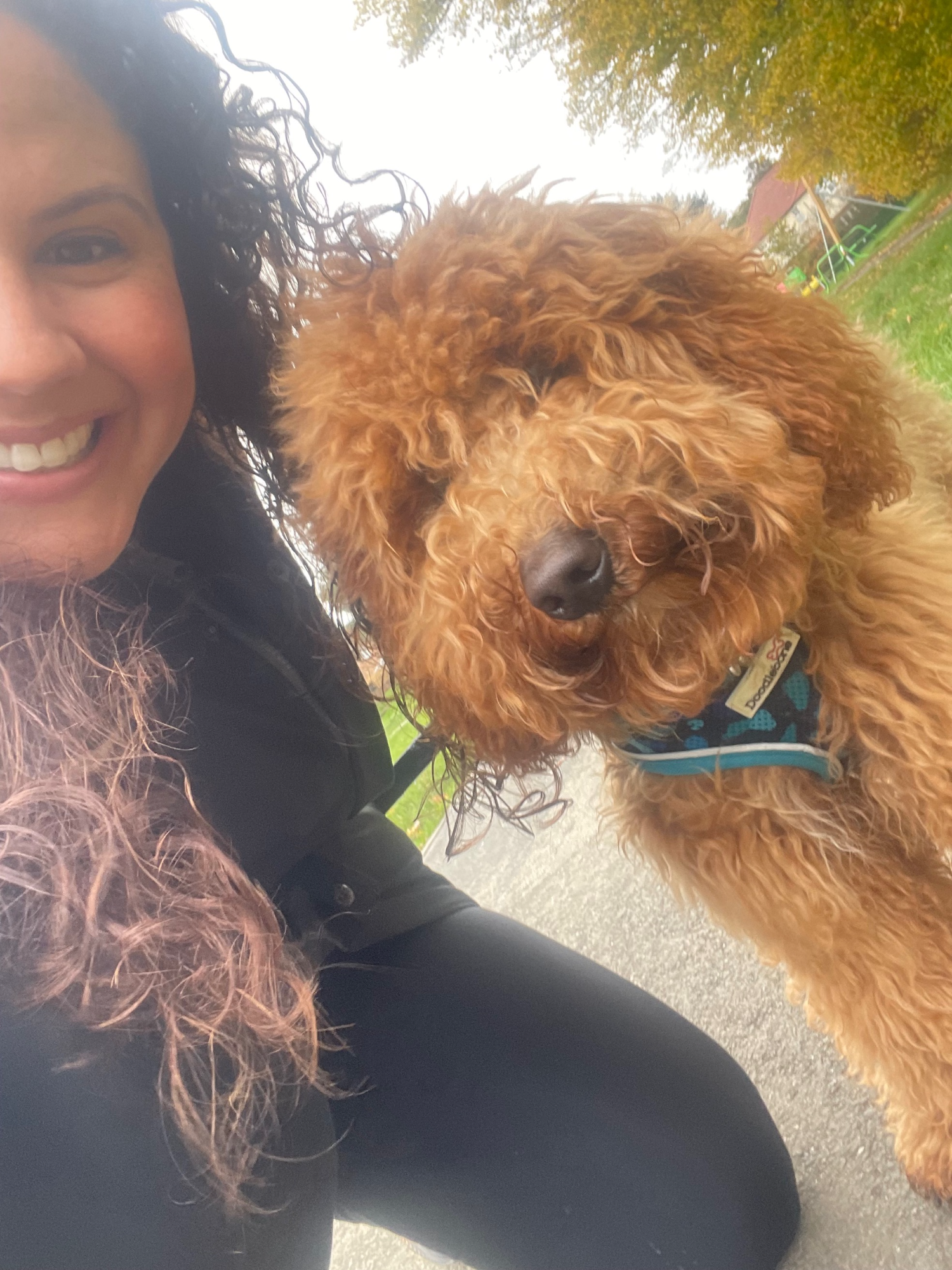 I've just taken Miss Souter for a lovely lunchtime walkies around the park. Now for a nap.
23rd November 2022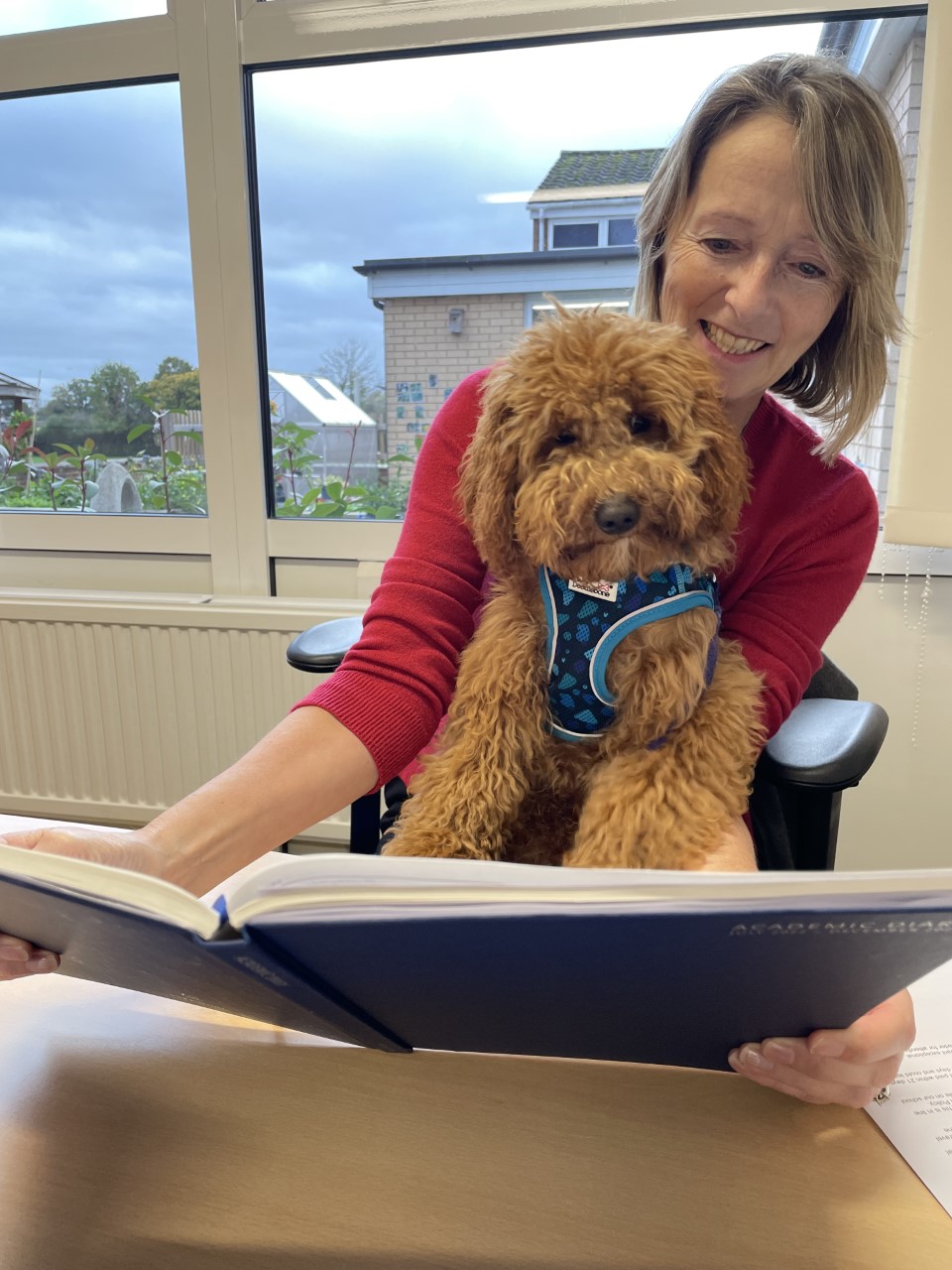 Starting school can be tricky for anyone; there are new people to meet and friends to make, routines to get used to, and rules to learn. But becoming the new school dog at SPS has been amazing! You probably know that dogs use their noses more than their eyes to get to know people, so I spent my first few weeks, sniffing out my work environment and all the people in it. It's been a sensory overload! The good news is, that I've made lots of new friends, and I'm feeling really settled.
The children and staff have been so kind and friendly, which I've learned are two of the school values. I love having strokes from them throughout the day and I think they find it calming too. Apparently, I'm a hypoallergenic dog, which is great news, because even our allergic teacher can 'pet' me.
It's always very busy in school. There have been a lot of new noises to get used to, like singing and music playing. In the Star of the Week assembly, there is always a lot of clapping, for the children who have been working hard and demonstrating our school values. Some children receive certificates from Ms Astley, and I was very proud to be presented with my puppy training certificate and rosette too.
Just when I'd got used to being the most popular and interesting member of staff here, a famous lady footballer turned up. She gave an amazing assembly to the children and I could tell that they were really inspired by what she had to say. Luckily for me Faye White, MBE, loves dogs, and so I got to have a cuddle and a photo with her.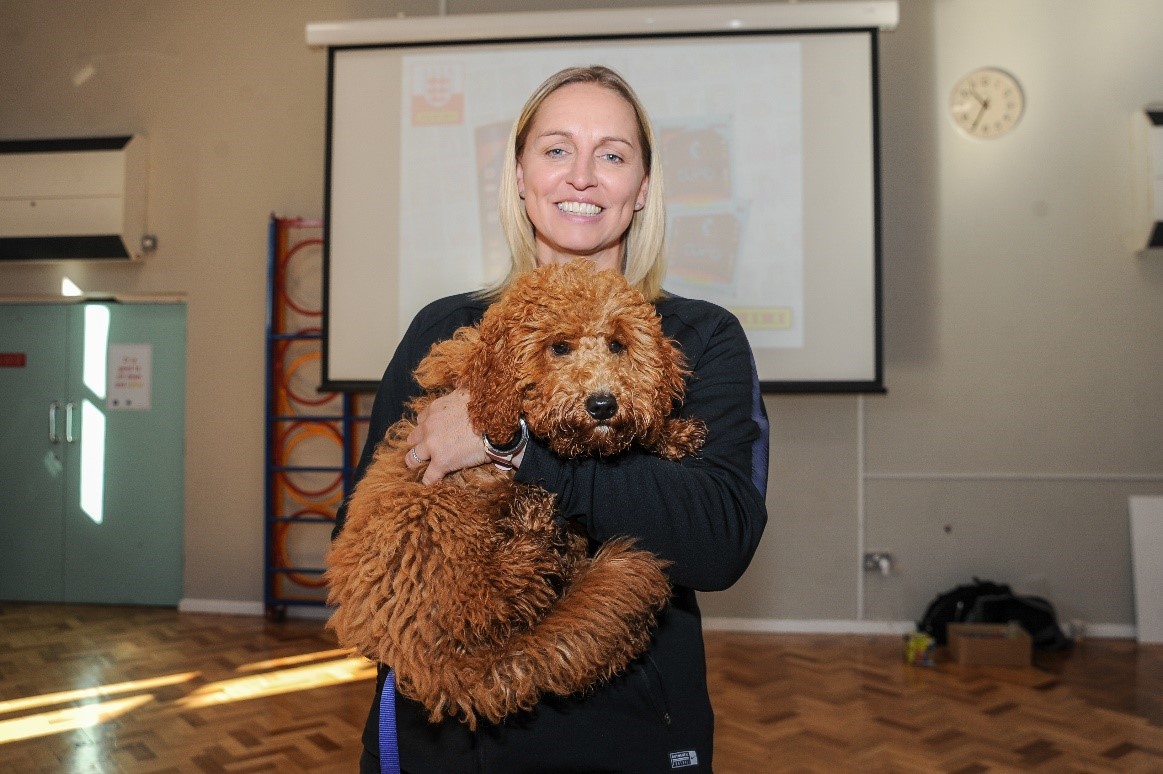 Along with our prefects, I've been learning to be an ambassador for our school; welcoming prospective parents for our open mornings, greeting guests at our firework display, and posing for our new Facebook page are just some of my new jobs.
And now that I've got my paws under the SPS table, I'll soon be starting to work with our school Emotional Literacy Support Assistant, Mrs Shearer. I can't wait!