Starting Reception in September 2022
Welcome
'Building on High Expectations'
Our Early Years provision is one of our greatest assets. We stimulate children's natural
curiosity and nurture their capacity to learn and to express themselves as individuals. We
support them to embrace the Early Years Foundation Stage (EYFS) curriculum, in which they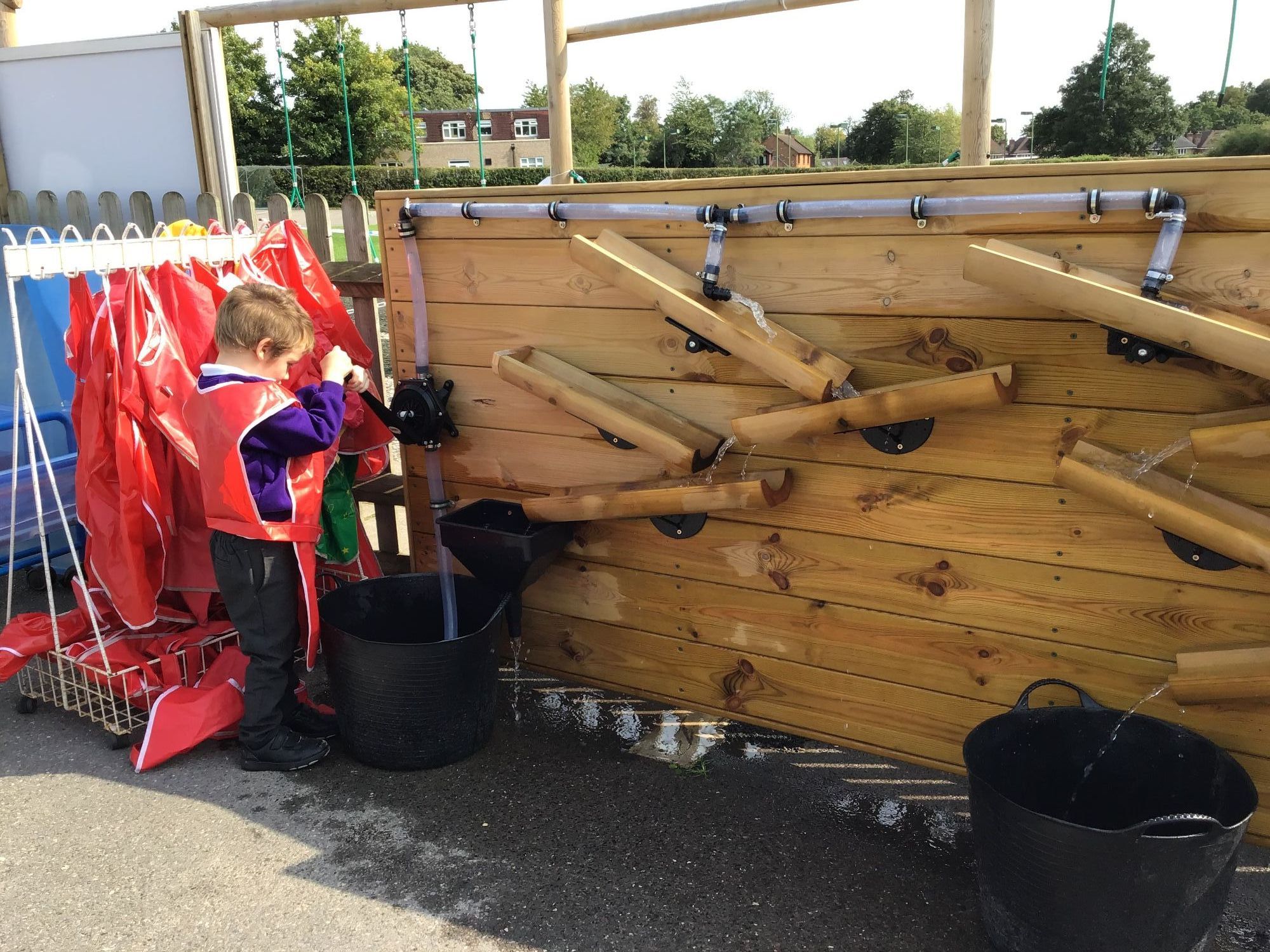 are encouraged to take ownership for their learning, challenge themselves, become resilient
and develop independence.

The children access learning opportunities in a well-resourced inside and outside environment.
Skills are developed through adult-led activities, and these skills are then used in a wide and
exciting variety of structured play-based learning experiences. As children develop they quickly
move towards a greater emphasis being placed upon the key skills of reading, writing and
numeracy, appropriate to their individual level of development. Throughout the Foundation
Stage, there remains at all times an ethos where structured play and key skills from the breadth
of the EYFS curriculum lie at the heart. We believe if a child is enthused, encouraged and
engaged they will learn and thrive.

By means of a secure online journal called Tapestry, the children's development and learning is
monitored by staff and shared with parents on a regular basis. Special moments and learning
milestones are recorded and accompanied with photos and/or videos which parents can easily
access on any mobile device. This integral part of communication enables parents to follow
their child's learning journey through Foundation Stage.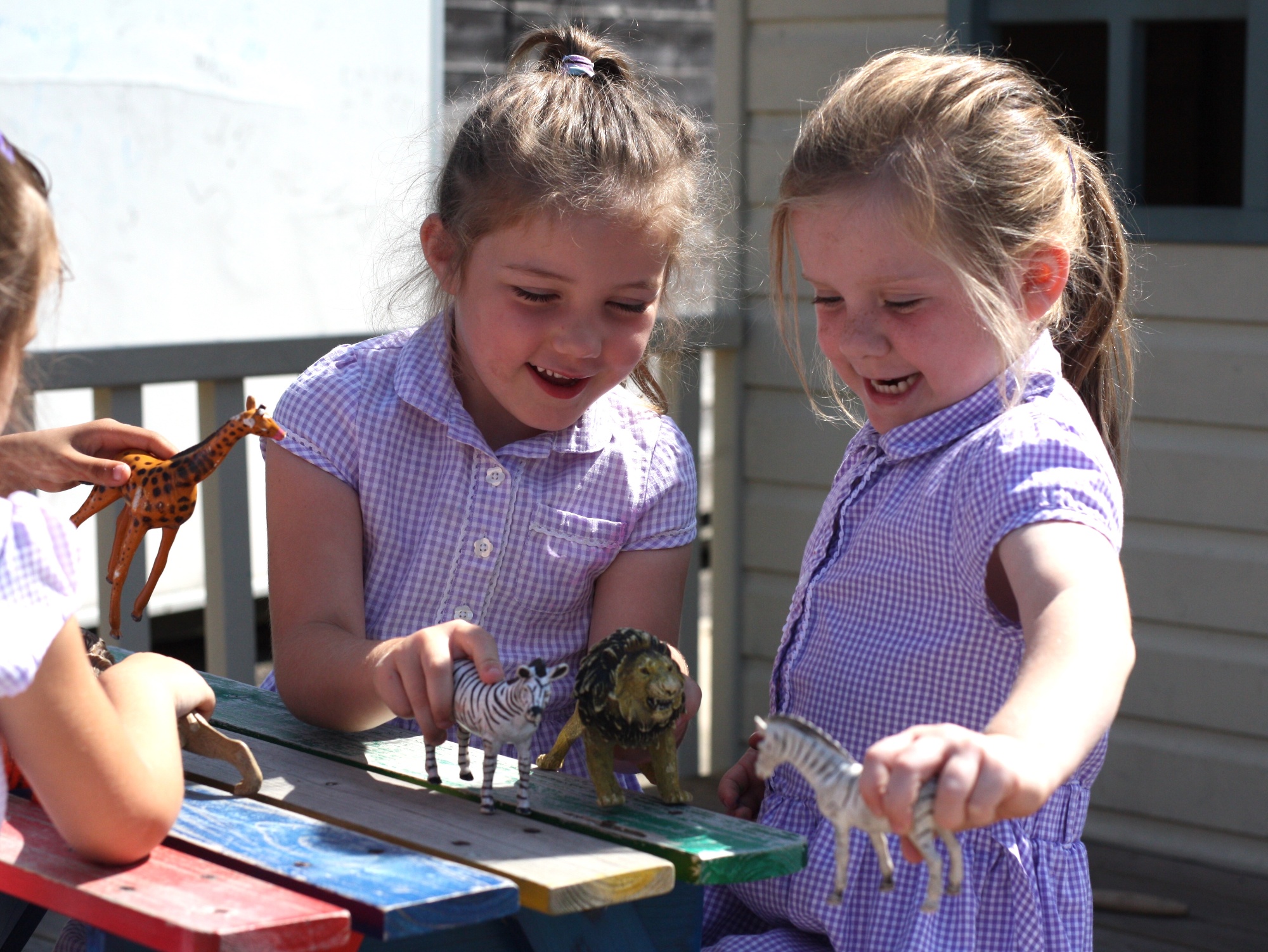 Our team encourage our children to have a love of learning. We build the foundations for all
later learning and are proud of the start we give them in a caring, stimulating and positive
environment. Our children are an intrinsic part of our school community and they flourish in
our care.
For more details on how to apply for a Foundation Stage place, please visit our 'Admissions' page.
Useful Information
Communications
We primarily communicate with parents via email and send Friday information and reminders each week. Our monthly bulletin is published monthly, with news of the activities occurring in school.
Tapestry
We use a fantastic, easy-to-use, secure, online learning journal called Tapestry to celebrate your child's learning and development in Foundation Stage. Your child may already have a nursery Tapestry account that will transfer and continue.
School Gateway App
We use the School Gateway App which is a key parental engagement tool. We use the App to send you short reminder messages directly to your mobile device. You will be able to use the App to report your child's absence, view your child's attendance statistics, link to all school services and view your child's report. You can also tell us about any changes to your contact details via the App.
School Milk & Fruit
Your child will receive a carton of milk and a piece of fruit at break time. Fruit will continue until the end of Key Stage One, however milk will stop on your child's 5th birthday. You may pay for your child to continue receiving milk should you wish to.
School Meals
The School caterer is Dolce and you will order your child's meal on line from their software provider SchoolGrid. All Foundation Stage, Year 1 and Year 2 children are currently entitled to a Universal Infant Free School Meal. You may provide your child with a packed lunch if you prefer.
School Uniform
Our school uniform can be purchased online from Different Class Schoolwear. Differentclassschoolwear.co.uk
Storytime
Our Foundation Stage team are pleased to share some picture book stories with you. We hope you enjoy these with your child.