We are Musicians
At The Stoke Poges School, we believe that music is a universal language, which is inclusive and accessible to all.
We aim to develop and inspire all children to be able to perform, compose, listen to, review and evaluate music across a range of genres styles and traditions. Children develop an understanding and empathy of cultures, context, time and place. They develop transferable skills such as collaboration, presentation, independence and concentration.
Music lessons are taught by two specialist music teachers. Lessons are practical – by the time the children leave us, they will have learnt to play the ukulele and the pBone, as well as a range of percussion instruments, both pitched and unpitched.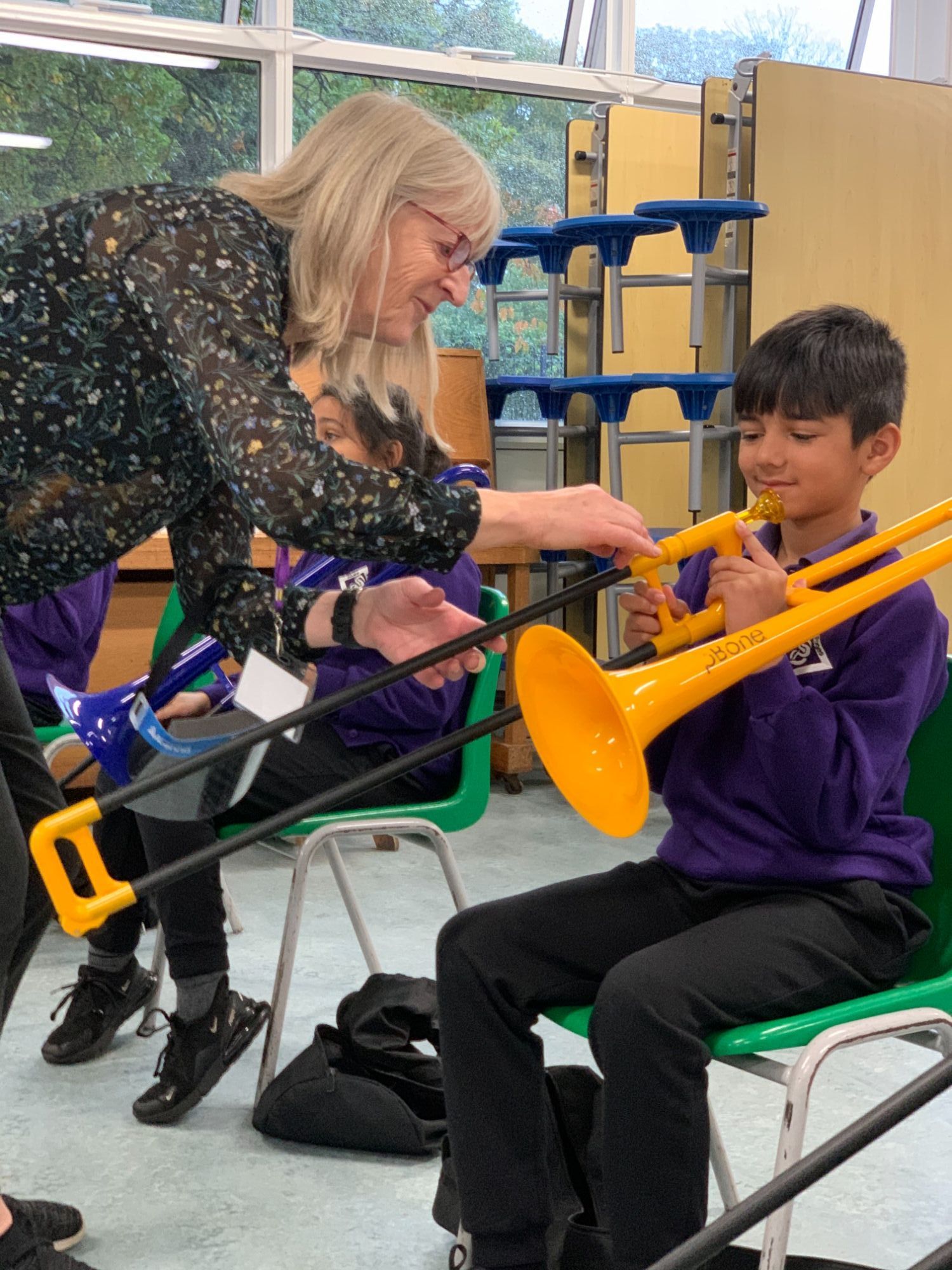 Singing is at the heart of what we do, and all children take part in a weekly singing assembly. All children have the opportunity to develop their confidence and performance skills in our large-scale productions. There is strong evidence for the link between music and mental wellbeing, and we inspire the children with a wide range of genres.
We have an orchestra, a choir, recorder and ukulele clubs, as well as a KS1 music club. We have four visiting music staff who teach brass, guitar, violin and woodwind. There is a high take-up for these lessons.
We are musicians.